Posted by Rebecca Tiano on Sep 9th 2016
Hi Friends,
It is always fun to look at old artwork from the past. I especially love looking at artwork I created as a child. Check out the painting I did when I was either 8 or 9 years old. On the back of the painting, I found the title "Magic Cat."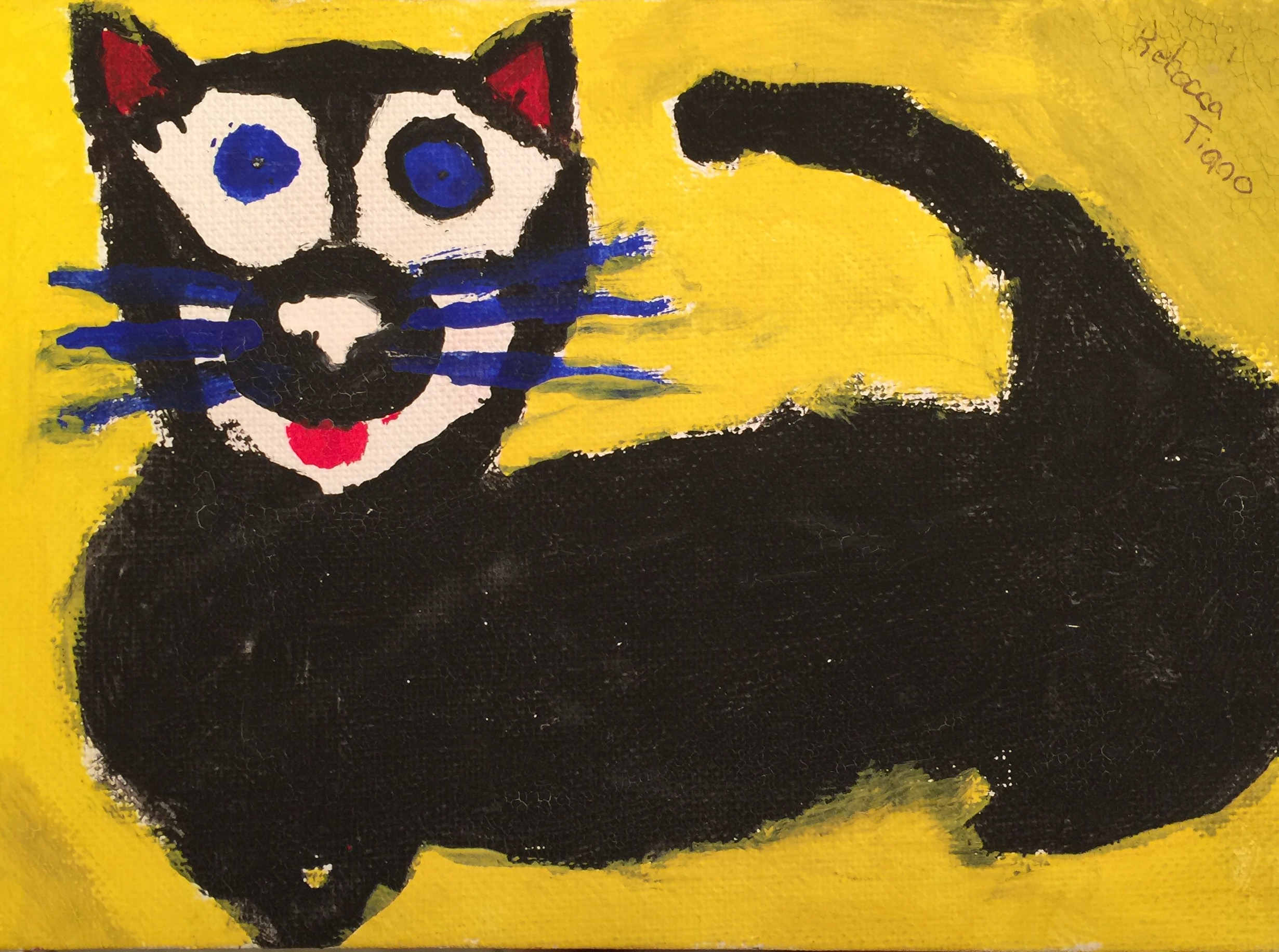 When I was younger, I used cheep acrylics on canvas board."Magic Cat" happens to be on a small 5"x7" canvas board. A couple things I like about this painting is that I was able to squeeze many cat features on such a small board, and my bright yellow background!
Best advice for young artists, save some of your paintings so you can reflect on how much you have accomplished over the years. Looking at this painting reminds me of all the hours I spent practicing at painting, and those hours spent were well worth it.
Best Regards,
Rebecca Tiano